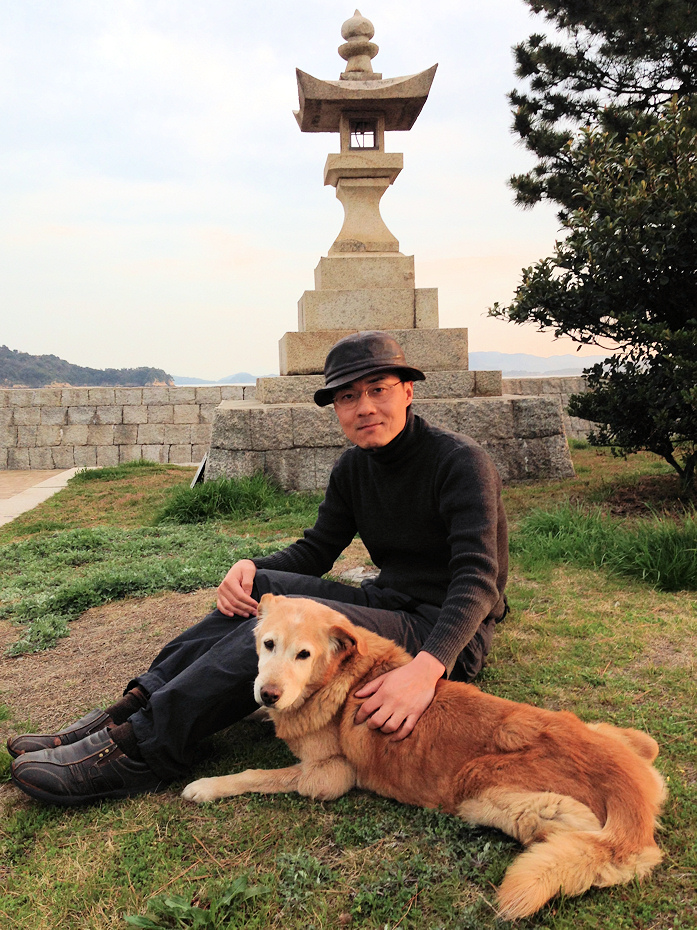 KEN
100% Japanese living in Tokyo.
A world traveler – Love to visit my favorite countries. I've been in France (more than 5 times), GB, Germany, Belgium, Swiss, Italy, Spain, Andorra, New Zealand, and US (more than 10 times).
An aviation fan – I've attended Reno Air Races every September since 2008 and have attended Meeting Aerien de La Ferté-Alais in France twice.
A motorcycle rider – I own two exciting Italian racers and participate in races a few times a year at Tsukuba Circuit, and Fuji Speedway.
An accordion player – I love playing Lars Hollmer's tunes with my Excelsior 1320. I used to enjoy talking with him when he came up to Tokyo.
HANA
Labrador Retriever / Japanese mix.
Her name "Hana" means flower in Japanese. She loved eating, sleeping, swimming, and exploring the world. We used to travel together and enjoy Japanese beautiful four seasons. She passed away in 2013 at the age of 16.